Please note that this is a collaborative website that serves to assemble the different elements of the WESR-Climate change data & information platform. The different components will be integrated later within an ad-hoc layout on the dedicated section of the UNEP-WESR website ....
Climate change is invisible...
How global atmospheric CO2 concentration has risen in the last few decades, due to human activity;
How this concentration correlates to global average temperature rise.
Multimedia (in progress)
In progresss..............................
Multimedia (in progress)  
In progresss..............................
Climate vs. weather: better understand their difference and their relationship with climate change with the video below.
Main pressures due to human action
Historically, industrialized countries have relied on fossil fuels to conduct their economic activity. Their predominance remains until today, despite some efforts for maximizing the share of  renewable sources, such as wind, solar and hydro.
The chart shows the continuous progression of the supply of  total primary energy (TPES) since 1970. Units are million tons of oil equivalent.
Total primary energy (TPES)
agri
Go further (In progrss.....)
Source: http://www.fao.org/faostat/en/#data/GT/visualize
Enteric fermentation: livestock farming
Due to a very particular phenomenon that occurs in the digestive trait of ruminant animals, such as sheep, cattle and other bovines, great quantities of methane (CH4) - a GHG - is produced and released into the atmosphere, in a process called enteric fermentation.
Deforestation
Forests are threatened by a number of reasons. The main causes consist in opening spaces for arable land and pastures for livestock farming, logging and infrastructure expansion for building roads or urbanization (https://earthobservatory.nasa.gov/features/Deforestation/deforestation_update3.php).
Deforestation and livestock farming are associated in a self-reinforcing loop relationship, when an increasing demand for livestock food provokes the clearance of forested areas to make arable land destined to supply this need.
Manure management
Manure storage and treatment practices may influence the emission of methane and nitrous oxide due to bacterial decomposition. 
Fertilizers
Ferilizers contribute to GHG emissions indirectly, through their high-demanding energy production, transportation and storage, and also directly, once nitrogen-composed fertilizers stimulate soils to release nitrous oxide (N2O), another GHG that contributes to climate change. 
Rice cultivation 
Paddy rice cultivation, that is, planting rice in flooded fields of arable land, is a source of CO2, methane and nitrous oxide due to microbial activity. Rice production management can minimize emissions of this largely consumed commodity.
The following contents explain the intricate relationship between cattle farming, land use change due to deforestation and climate change. 
The consequences on our lives
Multimedia (in progress)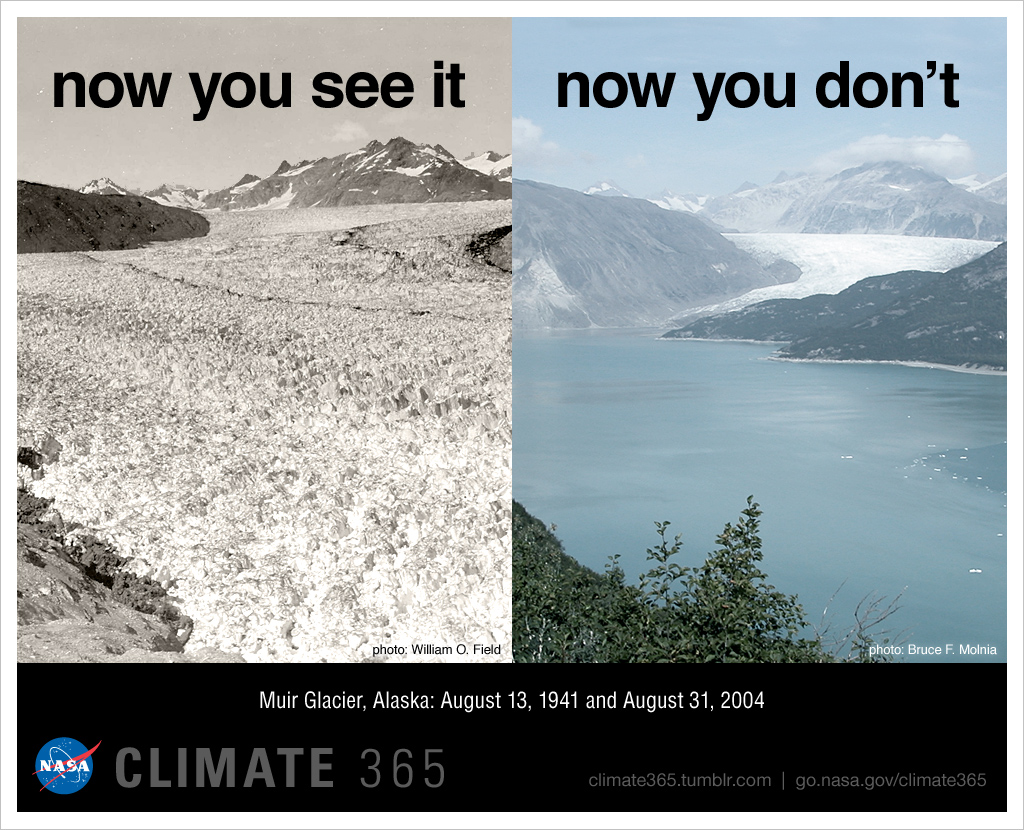 Check out how Arctic sea ice is melting with this video:
Know more about glacier melting and climate change.
See how rising sea levels will impact and are already affecting coastal and island regions.
Coral bleaching
Multimedia (in progress)  
Understand how ocean acidification happens with the video below.
Why are coral reefs important? And how are they getting affected by climate change? Learn more here.
Extreme weather 
Multimedia (in progress)  
Water stress
Multimedia (in progress)  
Food insecurity
Multimedia (in progress)  
Human displacement & human health
Multimedia (in progress)  
Watch the video below to learn more on human displacement due to climate change.   More on climate refugees.
Understand how climate change and its effects impact human health.
As we have seen, the impacts of climate change are catastrophic and are already happening, affecting communities and wildlife across the world, and they are expected to get even more serious and widespread if action is not taken. 
Even though these impacts can feel overwhelming, every contribution to stop and reduce greenhouse gases emissions helps to hinder these effects. 
Here is how you can contribute in your daily life, by making climate-friendly choices and balancing your actions:
Individual action makes difference when taken collectively, but is not enough yet. Alongside with daily practices, pushing governments for political engagement and commitment with the climate agenda is key for promoting the needed structural changes to fight climate change. Learn more here.
To check the full set of solutions for climate change: